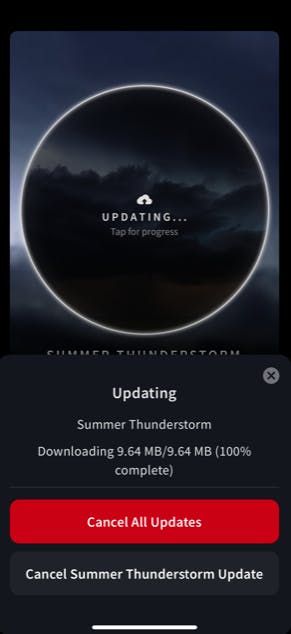 One possible cause for this issue may be that some of the audio/visual files corrupted or could no longer be located during the update process.
To resolve this what we'd recommend is deleting and reinstalling Portal on your device. Here's an Apple Support Article which outlines the steps to follow.
You'll then need to re-download Portal from the App Store (don't worry, you can restore your previous Membership status when you reinstall the app so that shouldn't be a problem).
If you're still encountering this issue, please email us at hello@portal.app