Tap the icon at the bottom left of your screen and a pop-up panel will appear. Here you will find our 'Settings', it's the one that resembles a cog, see below.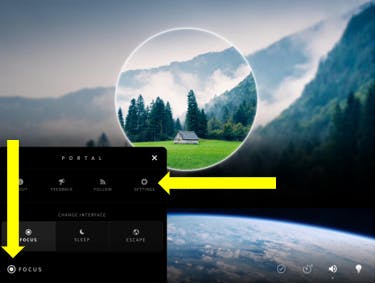 Tap 'Settings' to open the main 'Settings' window. Scroll down and you'll find the 'Use Digital Clock' option. Here you'll need to move the slider to the right to activate the digital clock. You'll know it's activated when the background of the slider is blue, see below.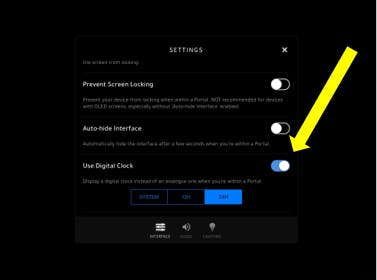 You can tap on either '12H' or '24H' to select whether you'd like the digital clock to be in 12-hour or 24-hour format.