In the 'Sleep' interface, tap the 'Alarm Clock' icon at the bottom right of your screen, see below.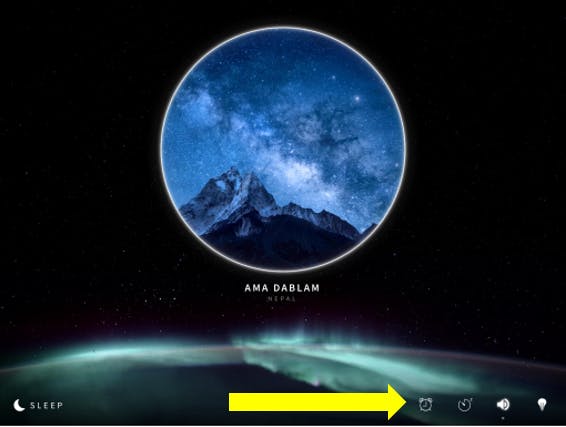 The 'Alarm Clock' panel will pop up, here you can set your alarm time by moving the clock face hands to the time that you'd like to wake up. Once selected, tap the face of the clock so that it lights up white and the 'Alarm Set' notification appears, as shown below.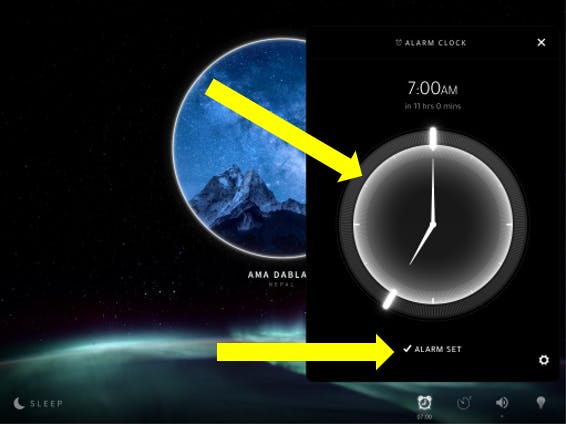 It is important to note that once you've set your alarm in Sleep mode, if you move into either the Focus or Escape modes this will deactivate your alarm. As such, we recommend that activating your alarm is your last action within Portal at the end of your day.