Tap the 'Settings' icon, the one that looks like a cog, located at the bottom right of the 'Alarm Clock' panel, see below.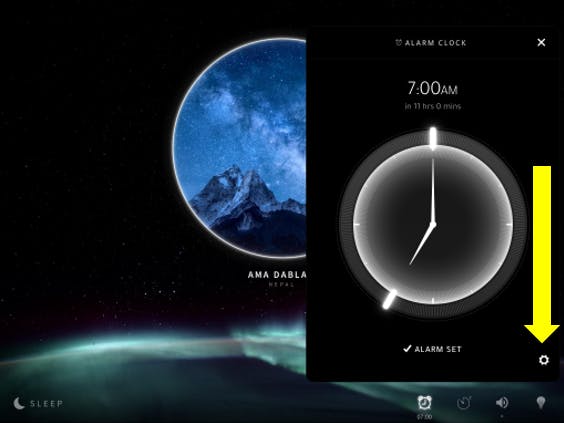 Scroll to the bottom of the 'Alarm Clock' settings panel that pops up and you'll find the 'Alarm Warnings' feature. If you slide the toggle to the right and the background of the toggle is highlighted blue, you will have successfully activated the warning feature.
Once activated, Portal will send you a notification if a problem arises that means your alarm will not sound - giving you that extra peace of mind to help you fall asleep.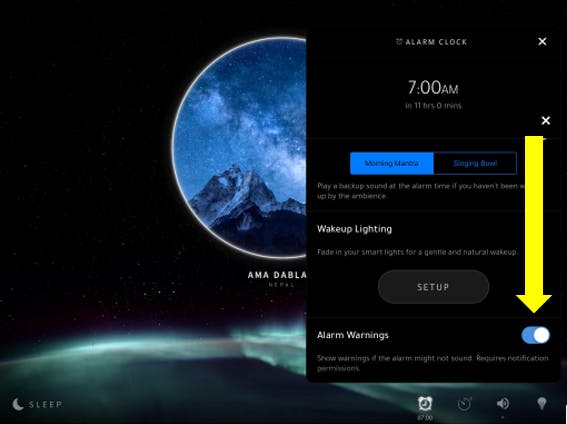 Please note that you'll need to give Portal permission to send you a notification for the warning to work.