Tap the icon at the bottom left of your screen and a pop-up panel will appear. Here you will find our 'Settings', it's the one that resembles a cog, see below.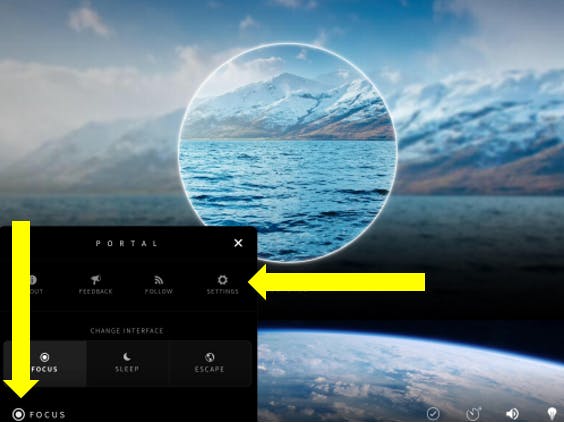 Tap 'Settings' and use the slider to activate the "Prevent Screen Locking" feature. This will prevent your device from locking when you are within a portal. You'll know when is activated when the slider background is highlighted in blue.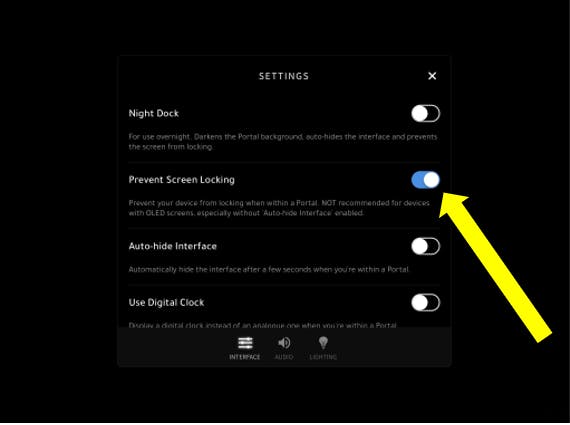 Please note that we do not recommend using this feature if your device has an OLED screen.